The Munin Nanosatellite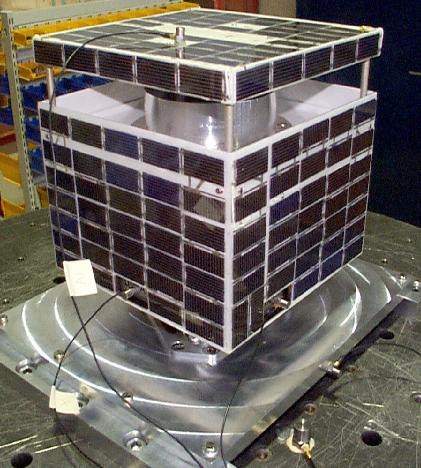 Very small - size: 21 x 21 x 21 cm, mass: 6 kg
Low Cost - fraction of traditional scientific satellite cost.
Scientific value - Payload: science instruments for auroral research.
Student project - Swedish Institute of Space Physics / Umeå University / Luleå University of Technology / Southwest Research Institute joint project.
Launch pictures and movies from SpaceflightNow
The Last contact with Munin was 2001-02-12.

After a manual CPU reset Munin has been quiet.
Probably due to boot PROM failure.


---