October 31, 2000
Checkout of Munin in Building 836 at Vandenberg Air Force Base, California, USA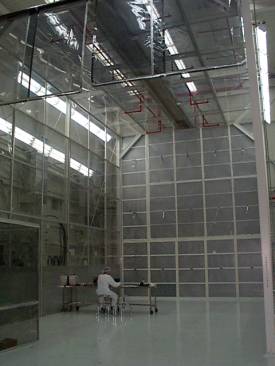 We are assigned "Spacecraft lab 1", and we have plenty of space!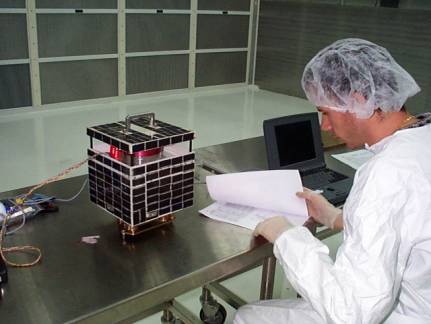 Setting up Munin for the electrical test. Munin is running on its own battery. Communication between Munin and the laptop computer is done over serial interface.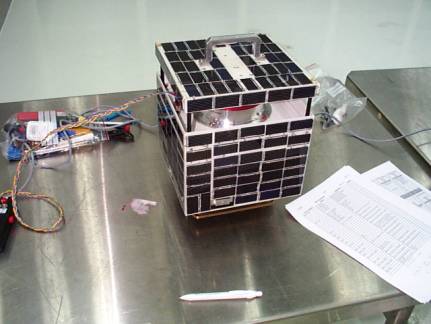 The serial interface is the twisted, colored cable, via the "black box" partly seen at the left, and the grey cable behind Munin.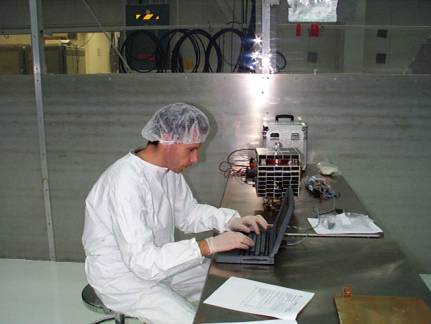 Everything works – just as expected!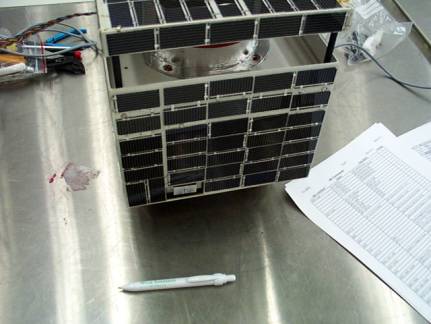 This side of Munin will face upwards when Munin is mounted on the Delta-2 launch vehicle. At the bottom of the panel the DINA-90 aperture is seen, with its protective cover.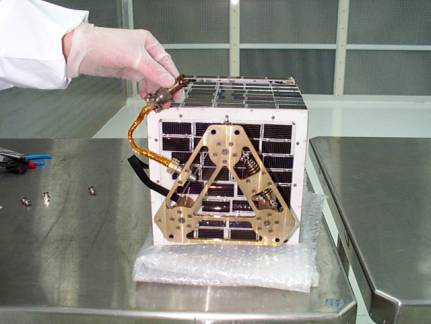 This is the bottom panel with the separation system attached. Walter is holding the connector for the pyrotechnical wire cutter, when 1 Ampere is sent through this cable the wire cutter will cut a steel wire which in turn releases Munin from the separation system.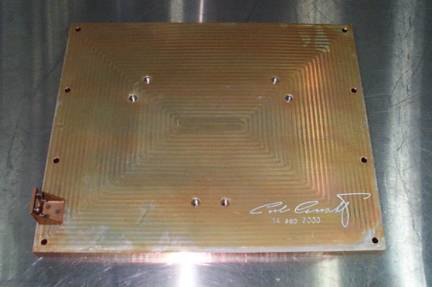 The Munin base plate, with King Carl XVI Gustaf's signature. The King of Sweden signed this plate on September 14, 2000 while inaugurating the new Space Campus in Kiruna. The base plate will attach to the guidance section of the Delta-2 second stage.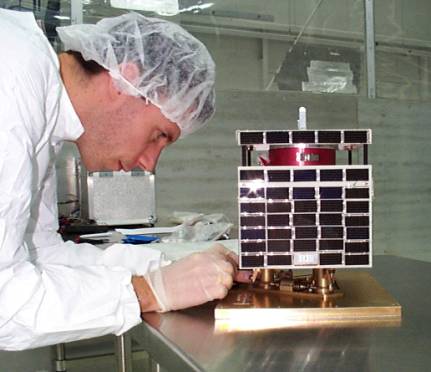 Here Munin is being attached to the base plate.